QUEER BODIES
2022
5m 18s
Collab w/ Mattia Friso
Performing: Teo Pyritidis, Tin Wang, Sarah Seini, Michl Best
Queer Bodies is a three chapters video installation that explores the process of embracing queer identity: From the death of the former self, to the searching for agency, to the creation of a community. The viewer is drawn into a reality where subjects tell about themselves and bodies manifest themselves in an unconventional way.
Exploring the question of how garments can be queered, the experimental costume work consists of draped material, re-purposed costume pieces, found objects, as well as references to queer subculture. An attempt at bringing bodies and material together in an open-ended way – without fixed patterns, sizes and fits. Queer Bodies aims to depict one fragment of our queer generation, centering performers from Berlin's LGBTQIA+ community.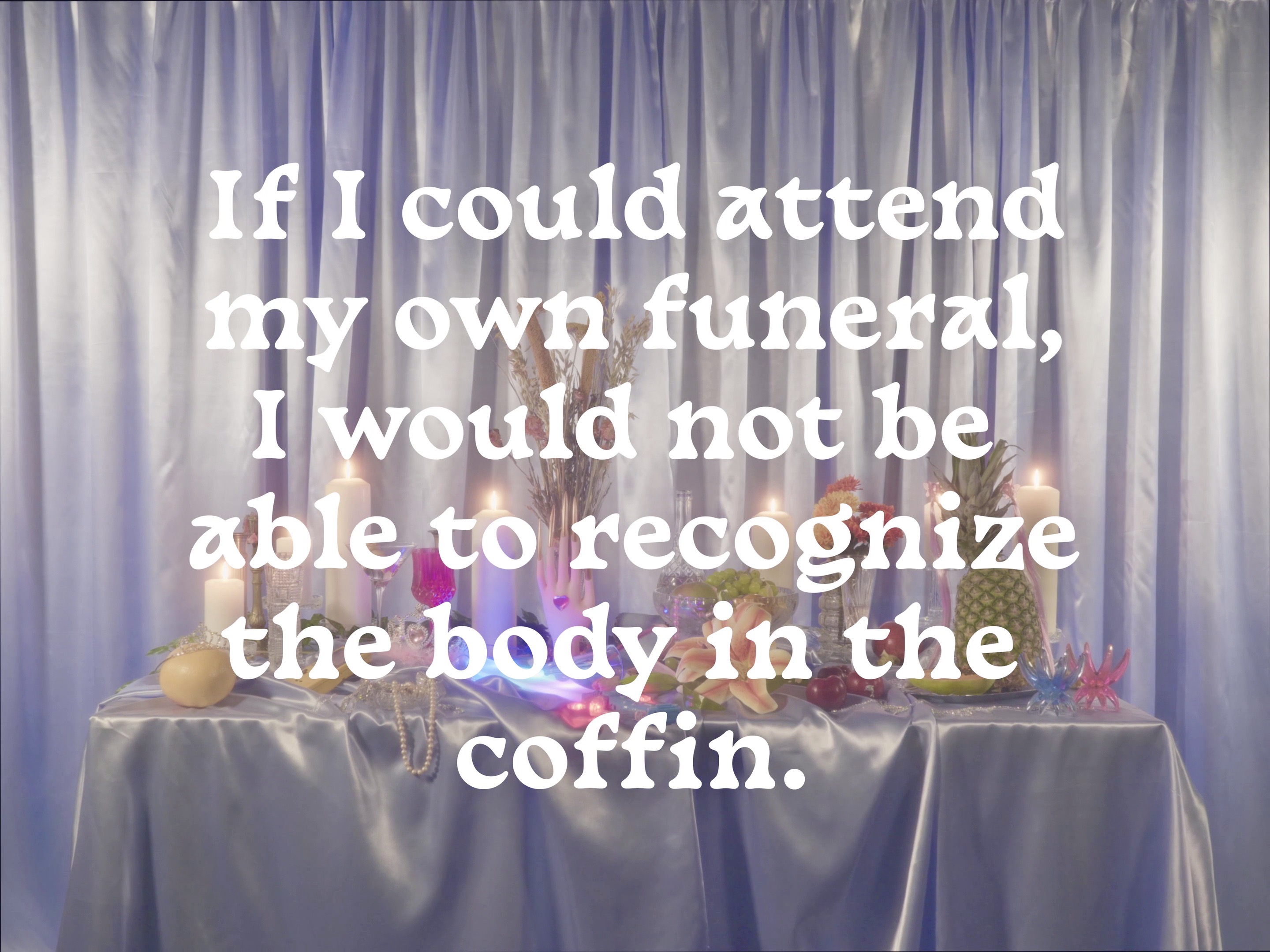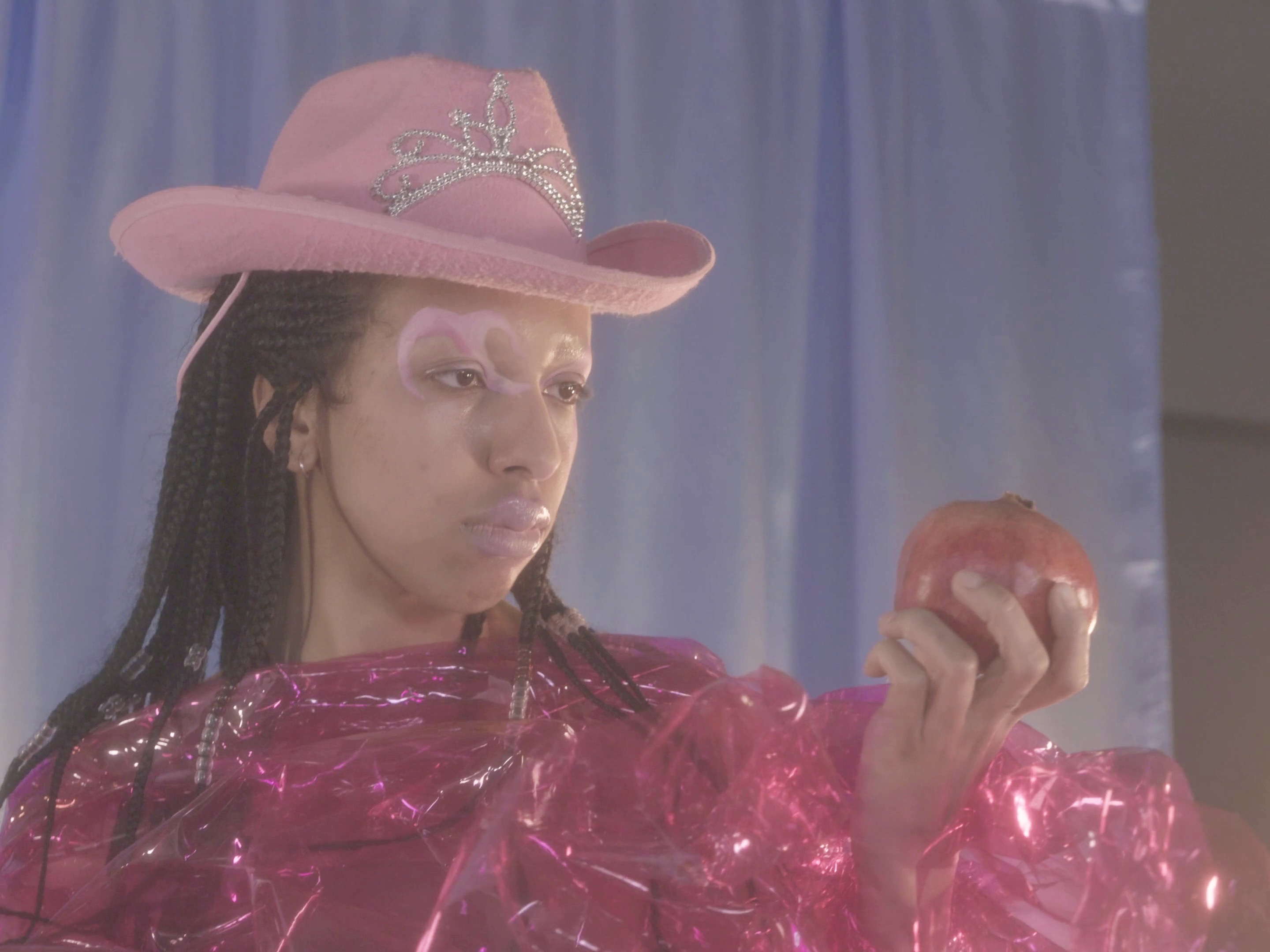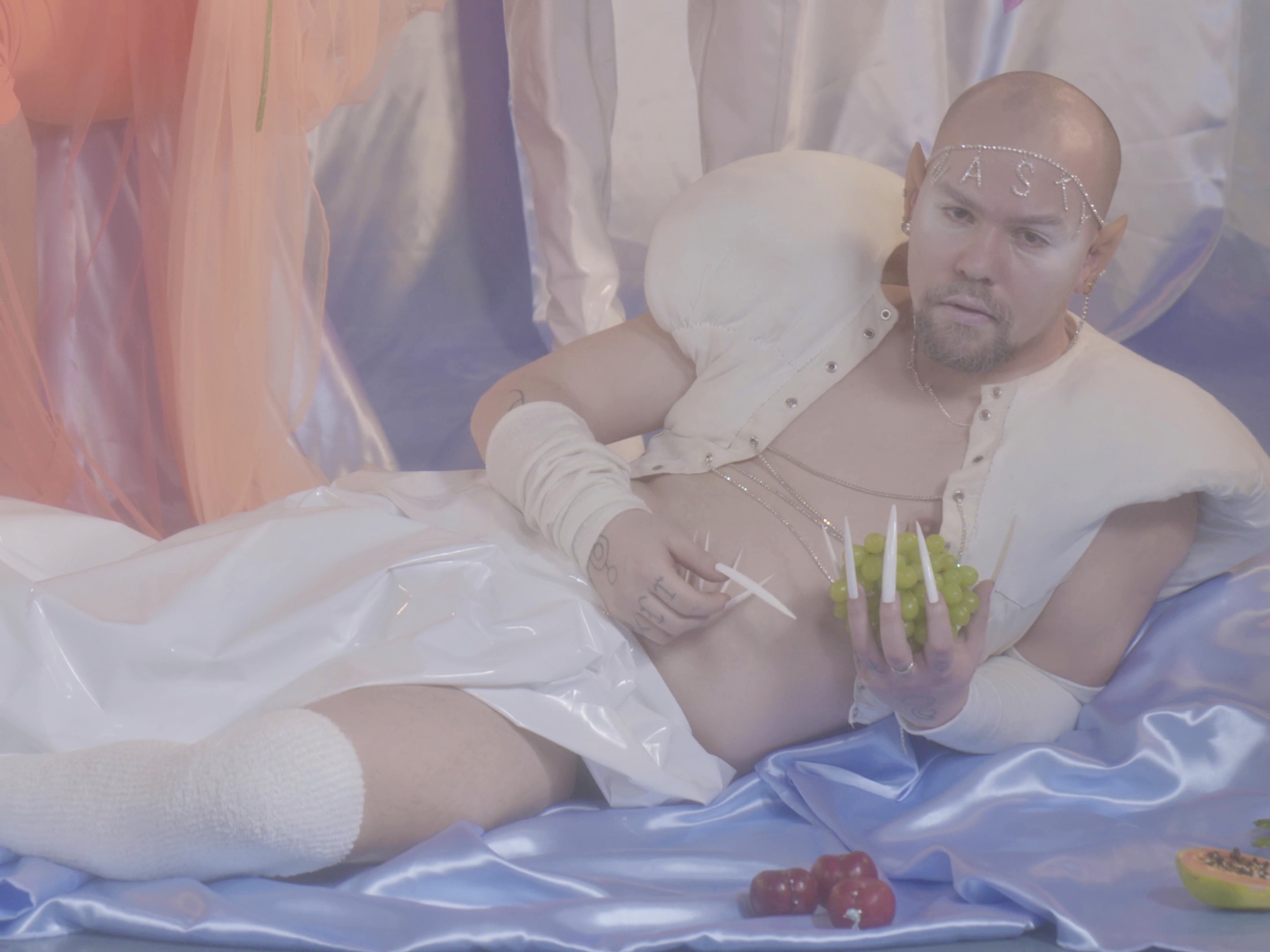 DAISY
2021
15m 50s
Costume, Performance, Videography
Camera, Sound design:
Julian Lautenbacher
Music:
Shygirl
, Bernadette Carrol
Inspired by Eugène Ionescos "Rhinocéros", the performance piece DAISY questions the possibility of emancipation within a patriarchal system. Playing with the viewer's individual associaton-pool through mass media and pop-culture references, the piece explores the role of the male gaze and in the construction of femininity, whiteness, identity and gender.

JA, ICH BIN EIN MANN

("Auto" by Klitclique)
2020
3m 11s
Costume, Performance, Videography
Music:
Klitclique
Performing:
Sarah-Elise Ali-Ben-Ali
, Felix Kusser, Elin Laut
Camera:
Julian Lautenbacher
, Tristan Hedges
Filmed on a mini-DV tape recorder.
Exploring toxic masculinity and masculinity as performance in public spaces. The costume mixes my own wardrobe and the wardrobe of cis-male friends and family.


Nachtschattengewächse
2020
2m 27s
Videography
Sound: Becker / Stegmann / Zeumer (Music From Memory)
Featured by
Slippage Magazine
"Nachtschattengewächse" explores the possibility of a new masculinity. Playing with detached perspectives in an artificial environment, the piece questions the logic of characteristics typically ascribed to human bodies read as cis-male.
QUEEN
2018
9m 18s
Video performance with wearable sculpture
Collab w/
Viktoria Posavec
Performing: Polina Shpazhnikova
Exploring the duality of the private body and the body of power, based on the Armada Portrait of queen Elizabeth I.